&friends
&friends is the musical concept and brainchild of New York based Sean Thomas. Drawing the breadth of his inspiration for these musical works from the African Diaspora, Thomas had a vision to create a project embodying tradition, culture and community culminating in the coining of &friends.
Mild Minds
Mild Minds defines his music as an exploration between the intersection of humanity and technology; an observational top down view of human progress. As diverse as each track may be, he always extracts human emotion from electronic sounds.
Gilligan Moss
The Gilligan Moss project is a testament to the achievements possible over a lifelong friendship and creative partnership.The duo has toured with the likes of Glass Animals, Tourist, Toro Y Moi, and Chromeo, and have seen themselves booked on lineups of many major festivals around the country.


Lauren Mia
Lauren Mia is a Los Angeles-based classical pianist and composer-turned-producer, songwriter, vocalist and DJ. Her intricate musical weft across the soundscapes of Melodic Techno and Progressive House have shaped an ethereal, dynamic signature sound brimming with texture and identity.
il:lo
After meeting in Prague in 2010, French producers Dejan Dejado and Andreas Schültz formed a fast musical connection that spawned their dynamic and sprawling electronic act il:lo.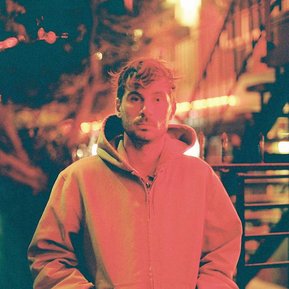 obli
Chris Null's origins in alternative, indie, electronic, rock and pop music have set the foundation for him to build his current solo-project obli. Inspired by the likes of Four Tet, Bonobo, and Joy Orbison, obli accesses a cinematic level of emotion as he layers vocal samples above handcrafted living and breathing soundscapes.
Tutara Peak
Born in the Southwestern countryside of the United Kingdom, Tutara Peak is the creative genesis of producer and songwriter, Harvey Carter.

Teasing the birth of the project in early 2020 with mission-driven single "Daydream" composed alongside Aether, Lilia, Zes, and Grand Pavilion - released in support of the UN Refugee Agency the track has since garnered upwards of one million streams on Spotify alone.
past clients
Our experience working the projects listed below includes both campaigns onboarded independently and those that our staff have been involved with or assigned while employed by other press and media agencies in the music industry